Website Development, Marketing & Management
An affordable, U.S. based, Web Services Company for over 20 Years.
We have built hundreds of websites for small to medium sized business clients.
We can help you with your first website or if you have a website that needs some attention.
Ecommerce Websites, Responsive Web Design, Content Management Systems, WordPress Websites, Pay-Per-Click Marketing Campaigns, Complete Website & Domain Management.
Read More
Your Trusted Web Design Company Since 1999!
For over 20 years Happyshack Media has been developing custom online solutions for clients all over the country. We are experts in affordable web services including: Ecommerce Websites, Responsive Web Design, WordPress Websites, Internet Marketing, Pay-Per-Click Marketing Campaigns and Website & Domain Management. Over the years we have proudly built hundreds of websites for small to medium sized business clients.
Web Design & Development
Setting up a website for your small business involves several things from obtaining a good domain name to finding quality website hosting that is scalable so it can grow with your new small business website. We can help you with everything and get your new website up and running fast.
Most of our small business websites cost between $650 - $1,500 and you own the website and all files when completed. Take a look at some of our very affordable website packages below.
Responsive mobile-friendly web designs that are search engine ready and easy on the small business budget.
We take care of everything including domain name registration, hosting and SSL setup.
We are always on-time, on budget and offer the best American customer service you will find anywhere!
No forever monthly payments, no contracts, nothing hidden. We usually collect 50% up front and the balance is due when your website goes live, everything billed to a credit card, easy! Read more about web design & development services.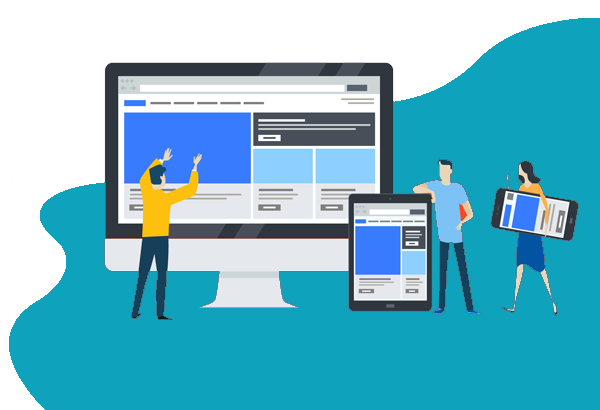 Internet Marketing
Pay per click advertising (PPC) and proper management is the fastest way to get instant traffic to your website. You can pay to be in the top positions on search engines like Google & Bing, possibly getting same day results.
PPC is a great way to complement existing ongoing SEO (Search Engine Optimization) efforts. Below are some of the internet marketing services we offer:
PPC account creation, keyword research, PPC Ad Creation, landing page adjustments if required.
Cost management, PPC campaign monitoring, competition research, ad improvements & modification.
Monthly progress reports with suggestions if needed.
Let us help you with your online marketing efforts and start getting website traffic.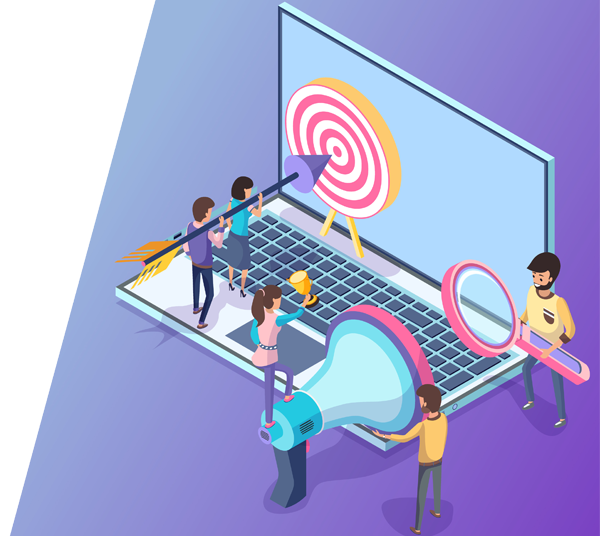 Website Management & Support
Let us take care of your website maintenance, management and support including nightly backups of your website & database files, updates to themes and plugin files, website security to help prevent malicious attacks. We also offer worst-case scenario protection, in that we will completely restore your website usually within a few hours if necessary.
Plans start as low as $65 per month!
Nightly backups of all website files, catastrophic restore of your entire website if required
Wordpress spam / comments management, WordPress plugins monitored and kept up-to-date
Domain & hosting management, content changes & new website pages, SSL management
Let us take care of your website, you probably have other things to do.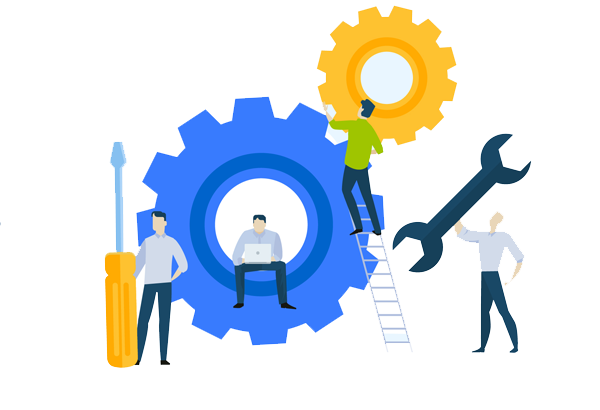 WordPress Web Design
WordPress is a content management system that allows you to build a completely custom website on a proven framework that provides fast loading websites that are easy to get search engine ready. We are WordPress Experts and have helped hundreds of clients achieve their online goals using WordPress.
All WordPress websites are built on the flexible & search engine friendly WordPress platform that incorporates the latest web standards including HTML5. All of our new WordPress websites include:
Mobile Responsive Design, Social Media Integration, Hosting & Email Setup, Fast Turn-Around Times
Content Management System, Contact Form to capture leads, Content Pages
When your new website is built on the WordPress platform making edits to existing pages or adding a new page to your website is easy as point and click.
We also offer complete WordPress management for your new website that includes: Nightly backups of your database AND your website files, all of your plugins and WordPress files monitored and kept up-to-date and catastrophic restore of your entire website if required.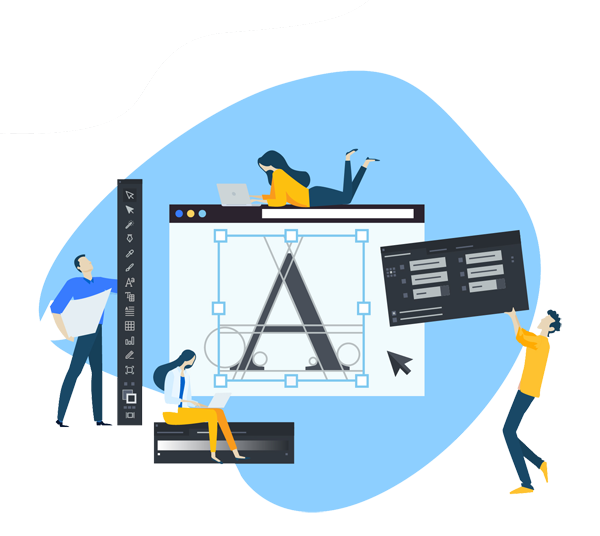 Ecommerce Website Design
Start selling your products online today.
Do you have products that you want to sell online? We can develop an Ecommerce website that will deliver your products to the world! You can target customers in the United States or go globally!
We love WooCommerce as the ecommerce platform of choice and with over 60,000,000 downloads worldwide we are not alone. WooCommerce IS the most popular ecommerce platform on the planet, and for good reason!
Sell anything: From physical products and digital downloads to subscriptions.
No limits: WooCommerce is entirely open source, which means you can modify and customize anything.
Categories, tags and attributes make products easier to find: Help customers find what they want by adding tags to describe a product.
Unlimited products: Add as many products as you want to sell.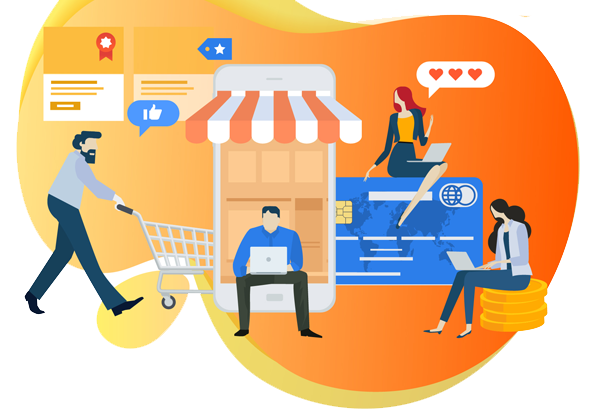 Website Support
Need to move your website to another hosting company? Slow website? Do you need additional cpanel emails setup? We have been doing all these things since 1999.
Let us take care of your website support, you probably have other things to do.
Improving Website Speed, Updating Website Software, WordPress plugins
Virtual server updates, WHM, Cpanel support, Website Migration
Fixing Broken Links on website pages, Backup website files, MySql Support
Give us a call at (423) 250-3129 and let's discuss your website support needs.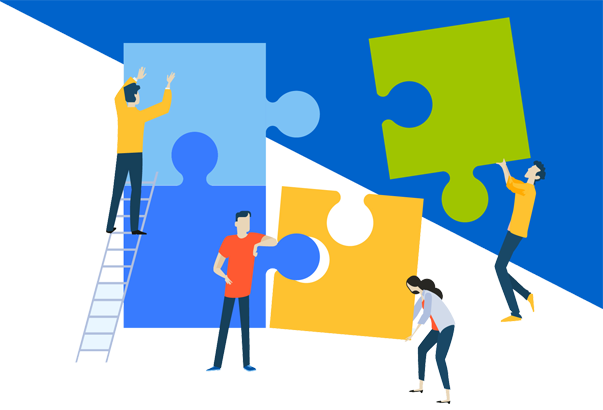 Melody Allen
Owner, Mountain Awning
I was looking for a web designer to help me with our current website that was very out dated. I found Scott at Happyshack Media and he made the process so easy. He answered all my questions and was available anytime I needed him. He took time to listen to my needs and never made me feel unimportant. I have no regrets! I would definitely recommend Scott at Happyshack Media for any of your website needs. Our new redesigned website looks great!
Christopher Smith
Attorney at law, Owner Smith Law
My firm tried 4 different web developers before finding Happyshack, and we are sorry it took so long to find them. Happyshack is less expensive and more responsive than any other web developer we have ever used, and their customer service is top notch. Our changes are uploaded in a matter of hours, our emails are responded to in a matter of minutes, and never once have we been disappointed. Great service, great value.
Julie Young
President and CEO Florida Virtual School
We have been very pleased with the service and attention that we have received from Happyshack. They are consistently available to us, and their responsiveness is second to none. If you need a service that leaves you worry-free, Happyshack is a great company.
Brian Conner
Get Sweet Thing
Some people are good at what they do and others are truly gifted. Scott at Happyshack is clearly the latter. Scott exceeded my expectations on every aspect of the project. If you are considering going with one of those dime a dozen offshore outfits, STOP! Talk with Scott and get yourself something really special. Scott's work is World Class and very reasonably priced.
Judy Holderness
Owner, Broker, Sara Bay Real Estate
For more than 11 years Happyshack has been responsible for the design and development of our website and the computer network at our Sarasota office. They have always done a great job and I would recommend them to anyone looking for these services.
Small business website design
As a veteran-owned company based in the United States, Happyshack Media stands out as the premier choice for all of your small business web design needs. When you select Happyshack Media you will have complete peace of mind knowing that we are dedicated to delivering exceptional results.
We take pride in being a leading web design company that caters specifically to small businesses.
Below, you'll find some of our recent web design projects, showcasing our expertise and commitment to excellence.
Website Design Cost / Packages
Our websites are mobile friendly and search engine ready. We use responsive web design so your new website will "self-adjust" to look great on any device the visitor is using like a laptop, tablet or cell phone. 20 years ago this was not so much of a concern but today most people use their cell phones to view your website. It is also very important for search engine optimization that your site is mobile friendly.
Google ranks websites for search visibility, so you want your website to look good on any device used.
We do not outsource any of our website work to overseas contractors, all work is done here in the U.S.A. by our all military veteran staff. There are no monthly contracts and when the website is completed you will own the website and all associated files.
Up to 5 pages

Hosting & Domain Name Setup

Responsive Mobile-Friendly Design

Social Media Integration

Search Engine Optimized

Contact Form to Capture Leads

1 Domain Email Address Setup

Dedicated Project Manager

Best American Customer Service!

Photo Gallery, Blog, Map, SSL, Keyword Research, Image Slider
Up to 15 pages

Homepage Image Rotation

Contact Form with a Map to Business

Photo Gallery

Blog Setup

SSL Certificate Setup (if requested, purchase not included)

10 Domain Email Addresses Setup

Keyword Research / Image Optimization

Dedicated Project Manager

Best American Customer Service!
WordPress / WooCommerce Platform

We will enter up to 10 Products

Content Management System

30 Minutes Website Training

Keyword Research / Image Optimization

Create and submit XML Sitemap

Setup Google Search Console

Install Google Analytics

Dedicated Project Manager

Best American Customer Service!
Frequently Asked Questions
Below are some of the more common web service questions that we receive. If you have a question that is not listed please send it to us using our contact form.
The cost of a small business website will be determined by several factors. The size of the website, the total number of pages. How complex of a design and it an ecommerce website? Will you be selling products or just providing information about your business to visitors (brochure website). If it is an ecommerce website how many products do you have? Will you be entering the products yourself or do you need someone else to do this? A website that has 1000 products that need to be entered will definitely cost more than one with 5 products.
Most of our small business websites cost between $650 - $1,500
and you own the website and all files when completed. Take a look at some of our very affordable
website packages
above.
Most small business websites have 3 standard fees. The first is your domain name which will cost you about $15 per year. The second is hosting which is where your website "lives"...so to speak. Hosting prices rage greatly and it's is usually like everything else in life, you get what you pay for. Plan on spending about $15 per month with a discount if you can buy annually. The final fee is website design and development. This is a one-time fee (for most) if you use a private company to build your new website. If you use a company like Wix or one of the "build it yourself" platforms you will be paying a fee every month as long as you website is online. When you stop paying, your website is gone.
Website maintenance refers to the never ending tasks that are required to keep a website secure and up to date. It is very important and includes things like nightly backups of databases and all website files, security updates that check for mal-ware and viruses. If you have a WordPress website all of the plugins used in your website have to be updated regularly to prevent security issues and the WordPress platform itself must also be updated.
Security certificates create a safer website experience for everyone. Even if you don't sell any products on your website if you do not have a security certificate some browsers will have a scary warning at the top of the page that will say something like "THIS WEBSITE IS NOT SECURE!"...not good for your new visitors to the website. The cost of a certificate has gone down and you can now get a new certificate for a year for less than $25 per year. Also, Google gives higher search result ranking to websites that are secure....this is a very good thing.
Most new small business websites are completed in about 3 to 4 weeks. Larger, more complicated websites will take more time.
We try to offer as much as possible in our
website packages
but there are some items that are not included. Content for the pages of the website like about us, contact us, etc...is not included. Your logo, sometimes we can develop this for you but for the most part logo is not included. Your domain name registration, hosting fees and security certificate are not included although we are happy to set all of these items up for you.
Ready to Get Started?
Let's setup a short phone call to discuss your project. Just give us a call or fill out the short contact form below. You will then receive a cost estimate and time frame to complete your project. We will take care of everything from your domain registration, setting up your hosting and of course you will get to see mock ups of your website so you can rest assured that everything will be just the way you want it.
Get in touch
We have been providing website services to clients all over the USA for more than 20 years. When you choose Happyshack Media rest assured that we are the best web design company for all your small business online needs.
We are located in East Tennessee
Tri-Cities, Greeneville, Rogersville, Morristown, Johnson City, Kingsport
Email:
Please use the form to contact us directly