Your Web Design Company Since 1999!
An affordable website design company for over 20 Years!
Since 1999 Happyshack Media has been developing custom online solutions for clients all over the country. Our affordable services include Ecommerce Websites, Responsive Web Design, Content Management Systems, WordPress Websites, Social Media Marketing, Pay-Per-Click Marketing Campaigns, Website & Domain Management.
We have built hundreds of websites for small to medium sized business clients. Everything from a simple brochure websites to complex custom user management systems and Ecommerce solutions.
If you are looking to start your first website or if you have a website that might need some attention, we can help you. Some of our web design services include: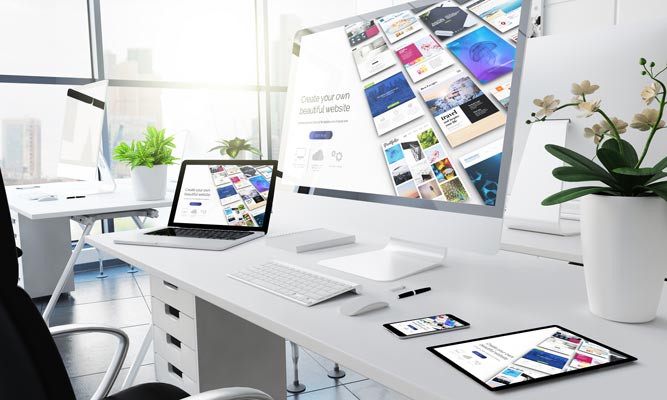 Website Design & Development
Search Engine Optimization (SEO)
Ecommerce Websites
Website Maintenance & Management
WordPress Website Development & Management
Pay Per Click Campaign Setup & Management
Website Backup Services
Email Marketing Campaigns
Domain & Hosting Management
Custom PHP development
Not sure where to start?
Don't worry, let's setup a short phone call to discuss your project. You will then receive a cost estimate and time frame to complete your project. We will take care of everything from your domain registration, setting up your hosting and of course you will get to see mock ups of your website so you can rest assured that everything will be just the way you want it.
Let us take care of your website. You probably have other things to do.
We can help you achieve your online business goals. Please read some of our client testimonials and see how "We Make It Easy!"